Every Steinway has its own distinct flavor of tone. When maintained regularly by an experienced and certified aural piano technician, one who knows Steinway pianos in and out, your piano will be a continual source of delight and inspiration. Every time you play, the tuning and voicing will be beautiful, full, and have a singing tone. Not only will it gratify your ears, but when the keyboard action is maintained, it will feel wonderful underneath your fingers. It will be responsive, smooth and have an even touch that makes it a pleasure to play. Steinways are unique and special pianos. A Steinway specialist, who only services Steinway pianos, is the way to go!
Looking for a New Steinway?
If you're considering purchasing a new Steinway, I'd be happy to assist. I have worked with the National Symphony Orchestra, the Kennedy Center, and other individuals in selecting new instruments for their venues and homes. I can help you choose a beautiful new Steinway with just the right tone and touch to suit your preferences. Having an experienced and knowledgable technician to help in this process is invaluable. After all, your new Steinway will last for generations. Be sure to choose the instrument just right for you!
As new pianos are completed, they are serial-numbered consecutively and the number is applied to the cast-iron plate.
On Steinway Grand Pianos
The serial number is found on the cast-iron plate between the tuning pins above the keyboard.
On Steinway Upright Pianos
The serial number is located on top of the cast-iron plate when you open the toplid.
Now that you have the serial number, you can use the chart below to find out the year the piano was built.









N.W. Washington D.C.
Rockville, Bethesda, Chevy Chase and Potomac Maryland
Alexandria, Arlington and McLean Virginia
Aural tuning
Regulation
Voicing
Why use an experienced Steinway technician?
The Steinway piano is a world-class instrument, and it deserves the very best care. A well-maintained Steinway can be expected to live in your home for generations.
I have been caring for Steinways in the homes of amateurs, professionals, and various important venues in the Washington D.C. area for over four decades.
I have been associated with the Steinway dealer in Washington D.C. since 1979, and I have for many years represented Steinway as one of their Concert Artist Technicians. As such, I have come to know many world-renown artists and made many friends.
Over the years, I have spent much time at the Steinway factory in New York working with various factory employees. My passion for Steinway and the piano business in general, have led me to teach aural piano tuning and service. I have students from around the world. Please visit my school's website at; www.thebutlerschool.org
Providing Tuning, Service, and Performance requirements for Steinway Pianos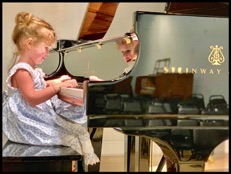 Invitation
If you would like to schedule an appointment to have your Steinway piano serviced, I'd like to invite you to give me a call. Or, perhaps you just want to discuss a concern you might have about your instrument. Either way, I'd be very happy to talk with you. (240) 396 7480